UNLEASHING CHANGE MANAGEMENT SUMMIT 2022
The objective of this summit is to bring together cross-industry leaders to discuss key trends and innovative approaches to Change Management processes. A unique opportunity to share knowledge between like-minded experts from a variety of different industries and professional backgrounds.
Speakers for Unleashing Change Management Summit 2022
Now accepting speaker proposals! Have you got a story to share about Change Management?
Get in touch with Victoria Twint, and share your presentation ideas: vt@globalexecutiveevents.eu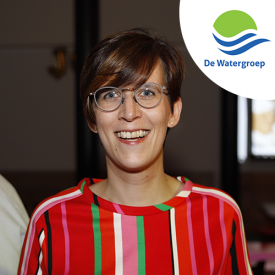 Sofie Beerts
Leakie track lead for "Efficient replacement management",
De Watergroep
Belgium
Brands Behind Us
Our Great Sponsors
Don't miss this opportunity to showcase your business… Contact us now to discuss sponsorship opportunities for the Change Management Summit of 2020!
People Love Our Events
See What They Say About Our Events
Unleashing Change Management 2020
Change Management
Amsterdam
Birgit Stausholm
Change Management Lead
Leo Pharma #unleashchange 2018
Michael Banks
Consultant
PeopleSmart #unleashchange 2018
Yolanda Lopez
Change Manager
Amadeus #unleashchange 2018
Lionel Bailleau
Change Manager
Somfy #unleashchange 2018
Mayank Saxena
Enterprise Architecture
ABN Amro #unleashchange 2018
Dr. Sebastian Walter
Expert Vice President
Bain & Company #unleashchange 2018
Fear of missing out?
Subscribe to Our Newsletter